By: David Barrosse, CEO of Capstone
September 11, 2022 – A primary reason for Capstone's success over the past 12 years has been our ability to provide
clients access to the views of thousands of legislators, regulators, and other policymakers across North America and Europe. This vast network is not confined to federal governments in the US, Canada, and the EU. It ranges into states, provinces, and national capitals of Europe. The network also includes important groups and individuals who, while not direct policymakers, influence policy on a regular basis. Industry lobbyists, associations, unions, think tanks, and environmental organizations are all examples of groups that routinely impact policy. In total, the network is one of Capstone's most valuable assets and sets us apart from any other consulting firm.
The maintenance and growth of this network is entrusted to a group of talented and dedicated individuals known as the Capstone Outreach Team. The team, capably led by Elizabeth Keys, spends time building and maintaining the network across two continents. We have successfully grown the network by close to 30% each year since 2010. We are often asked, "why do people speak to you?" The reality is that there are many reasons. Some of our contacts value exchanging views with our analysts, others enjoy reading our research or being invited to our events. Some contacts say they benefit from hearing the perspective of industry or investors. And some of our contacts simply enjoy talking about policy with other smart people.
Why is our network of policymakers important to our work? We simply could not do what we do without them. Since the beginning, we were determined to be different from other firms. Our clients would pay consultants, law firms, and lobbyists for their expert opinion. Still, too often, those opinions were informed by what Nobel prize-winning psychologist Daniel Kahneman would call the "inside view." A devotee of Daniel Kahneman, Michael Mauboussin, describes the difference between the inside and outside view:
An inside view considers a problem by focusing on the specific task and by using information that is close at hand, and makes predictions based on that narrow and unique set of inputs. These inputs may include anecdotal evidence and fallacious perceptions. This is the approach that most people use in building models of the future and is indeed common for all forms of planning.

The outside view asks if there are similar situations that can provide a statistical basis for making a decision. Rather than seeing a problem as unique, the outside view wants to know if others have faced comparable problems and, if so, what happened. The outside view is an unnatural way to think, precisely because it forces people to set aside all the cherished information they have gathered.

Michael Mauboussin –

Think Twice: Harnessing the Power of Counterintuition
We harness the Capstone network of thousands of contacts on two continents to ensure we are getting the outside view for our clients. As Mauboussin says we often have to "set aside all of the cherished information" which makes us experts in various fields to listen to people who are in the trenches on a particular policy. We have to understand not just their point of view, but how the data and evidence underlies their estimates of success or failure. In a typical project we will have between 20-40 conversations with our network in order to create the end product for our clients. These conversations are a starting point for our teams. We take the raw material gleaned from this outreach and begin our analysis, layering on top our judgement and expertise.
Our Outreach Team does more than maintain the Capstone network, however. They are responsible for all of the events that allow our clients to interact directly with the network. Prior to Covid, Capstone would organize close to 50 in-person events, dubbed "Policy Days," per year. Policy Days would allow clients to interact directly, in groups of 10-15 people, with policymakers in North America and Europe. Post-Covid, our Outreach Team adapted quickly to create innovative Zoom and conference call events that convene policymakers and experts to discuss issues that are often breaking in real time around the world. We have gone further to create Capstone Summits, via Zoom, where we bring together senior government officials, investors, and CEOs. Capstone Summits have been planned in both the energy and healthcare sectors in 2022, and we have more in development, including an EU energy summit in Brussels, among others.
Leveraging the Capstone network has been key to our success over the past 12 years, and we are committed to further building this asset and using it to benefit our clients.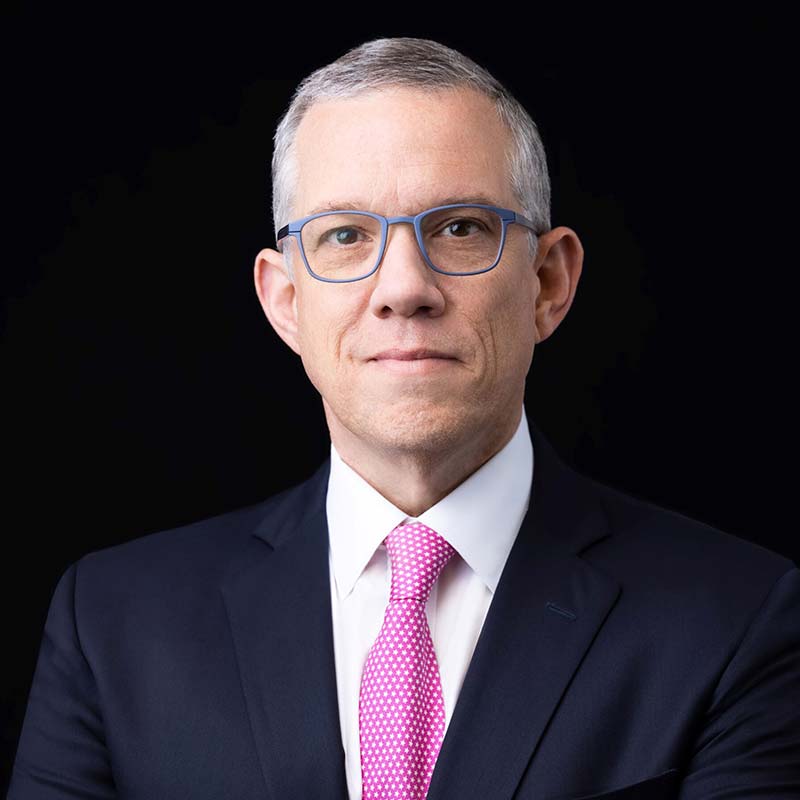 David Barrosse, CEO of Capstone