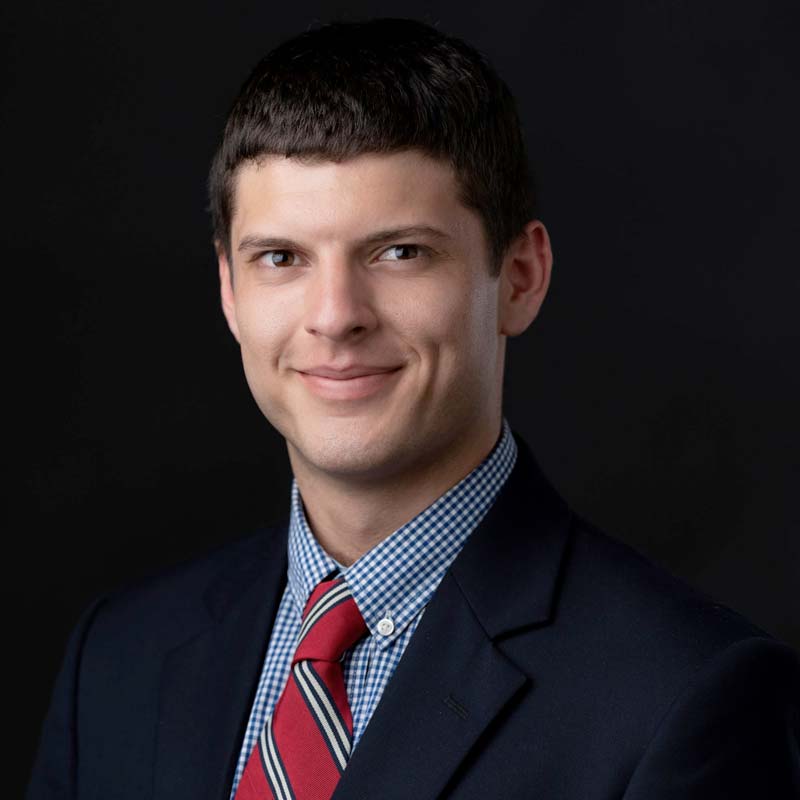 In this alumni profile, we interview Jake ElSarhan, former financial services analyst at Capstone.
A Passion for Purpose
Jake ElSarhan discusses the unconventional turns his career path is taking.
Jake learned early how to run with the ball, both in sports and in life. Growing up outside Richmond, VA, he fell in love with soccer and spent long hours practicing, getting stronger and faster, and learning how to power through lines of defense. He also started playing futsal (indoor soccer), which demands even more control and creativity. In the spring, it was baseball, where the versatile left-handed pitcher also played first base for his team.
But soccer was his real passion. Jake was named an All-State Player in soccer in high school and went on to play on a club team at Davidson College in North Carolina. As part of his coursework at the liberal arts college, Jake studied Russian. Since Arabic was spoken at home, he was able to gain command of Russian, believed to be one of the most difficult languages to learn. After graduating, he traveled in Eastern Europe and Central Asia, which strengthened his fluency and broadened his ideals. Jake always hoped his language skills would become relevant at some point in his career.
Aiming High
Jake started at Capstone as a summer intern in 2018 and was hired full time in February 2019. "Going toe to toe with some of the world's most sophisticated investors is a valuable and unique experience for anyone right out of college, as overwhelming as it may be in the moment," he says.
But he quickly assumed primary coverage of education issues as Senior Education Analyst, according to Capstone Managing Director Thomas Dee. "Jake was up for it and played a crucial role in driving Capstone's growth in that space," he says.
Even though he became known as the person to go to on state policy issues—the more arcane the better—and the most spirited participant in Capstone sports leagues, Jake sensed there was more. He realized the military would enable him to leverage his language skills and sense of purpose. "My friends describe it as I'm having a quarter-life crisis," he says. "I can work a desk job until I'm 80, but I only have a few more good years left on these knees. I have to go for what I want now."
In 2022, Jake joined the US Air Force, which provides support for land and naval forces and assists in the recovery of troops in the field. He will head to Lackland Air Force Base in Texas for Basic Military Training before pursuing further air and sea-based opportunities. The training in the Air Force's development program is challenging, he admits. "If I had not been thrown into the deep end at Capstone, I don't think I would have had the confidence to try out for something that I have sort of always wanted to do but which has a very high failure rate," Jake says.
Takeaways from Capstone
While he waits for his orders, Jake has been coaching a local high school soccer team. He can't resist taking a swerve shot at his players, however. "They're a great group of guys. But I'm not sure if they had ever seen a soccer ball before. It's taken all my talents as a coach to change them from a rabble into something resembling a real soccer team," he laughs.
He has keeps up with the Capstone Financial Services team. "I do miss the people at Capstone. I've been texting Thomas, but he doesn't respond," Jake says with a laugh. "I also went to John Donnelly's slam poetry performance last weekend."
It is the steps that he has taken along the way that have helped prepare him for what lies ahead. "Even if I never do anything related to the work again in my career, the soft skills gained [at Capstone]—writing, reasoning, work ethic, confidence—will remain of huge benefit. I am already seeing the fruits of this, evidenced by my newfound ability to swim 500 meters in eight minutes—a fact I will tell literally anyone who will listen," he says.
---
Read more from Jake:
For-Profit Education's Coming Moment
See more Capstone alumni profiles here.